Welcome to May and the unofficial start to our summer season! This has undoubtedly been the most unique spring that I have spent at the Marina, and I am very excited about the transition to summer! Summer at the beach is always one of the best times of the year. We hope all of our friends are in good health and that we will return to normalcy soon.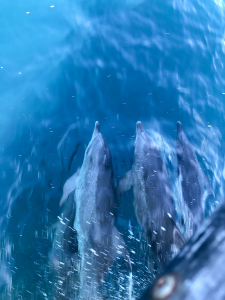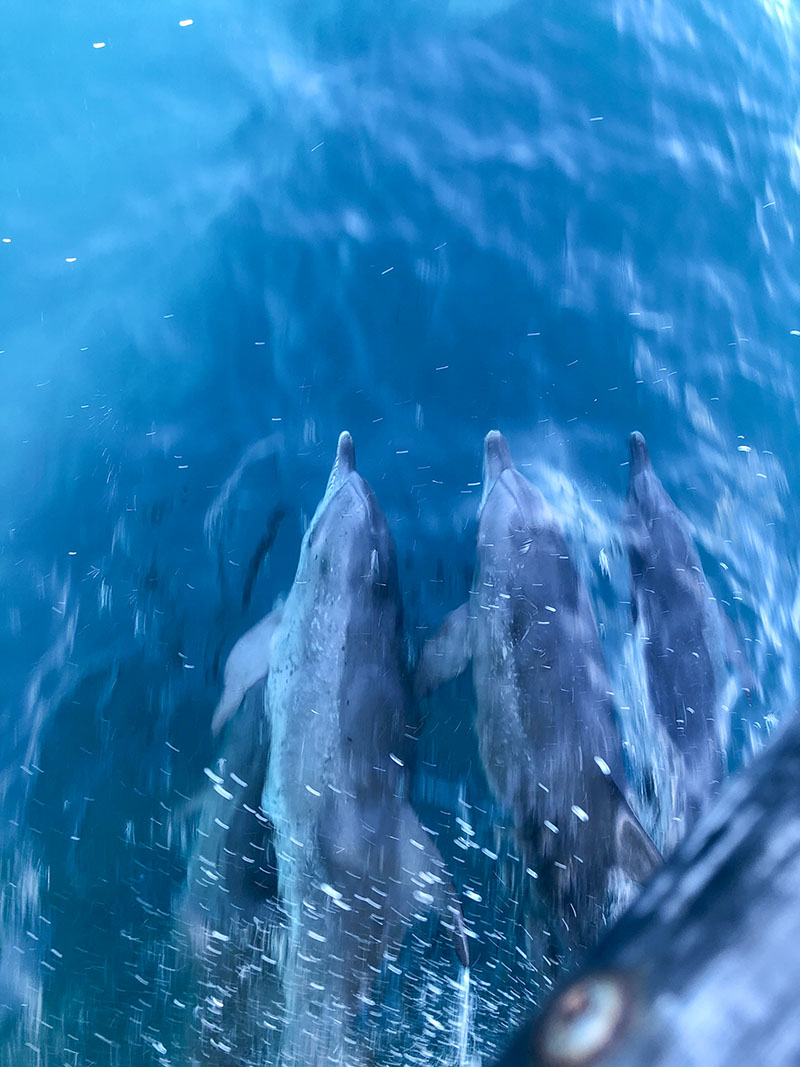 Coronavirus Update
Many people have been asking us what to expect when returning to the beach. Currently, we are open for business, with a few additional restrictions designed for your protection while enjoying our facilities.
The dock store is open, but we have a limit of 10 people in the store at a time. We also ask that all guests maintain 6 feet between each other to follow social distancing guidelines while in the store.
We are currently offering rentals, but you must follow the Governor of Alabama's mandate of 10 people or fewer in a group.
Our dolphin cruise is available but is currently limited to 10 people maximum.
Our walk-on fishing is not currently available; however, we are offering both inshore and offshore private trips for you to get your fishing fix in.
Our top priority is to keep you safe and provide you with a fun experience on the water here on the Gulf Coast.
Cat Boat Fun
Caribe Marina is proud to partner with Orange Beach Cat Boat Tours to provide our guests with an unparalleled experience zipping across the surface of the water on a two-seater boat. Our guests routinely describe the Cat Boat experience like a golf cart on the water. These boats provide a dry storage area, Bimini top, and even space for a small cooler.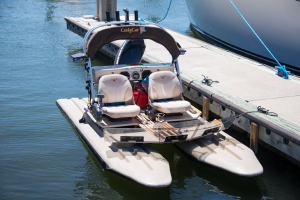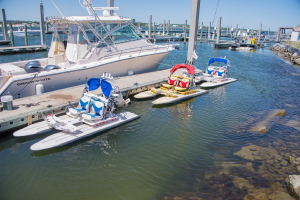 Our Cat Boats are available for rent by the hour, or if you feel more comfortable with a guide, an hour and a half long guided tour is also available. This tour is focused on finding dolphins in the Bay and showing you the incredible scenery of Orange Beach from the water.  During the tour, you will drive your own boat while following a guide who provides you with fun facts about the area. In May, Caribe Marina is offering a 10% off coupon for this trip. Use code "MAY" when booking this trip to get your discount–this is an experience you will never forget!
Jack of All Trades
Fishing season is in full swing, and the fish du jour in May is amberjack! This fish is an offshore fish commonly found in warmer waters. Amberjacks are enjoyed mostly for the fight that they put up as you are reeling them in. Anglers are usually split on the desirability of amberjack meat. Many don't like the taste, while some actually prefer it to other fish found in the Gulf of Mexico.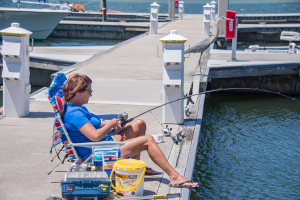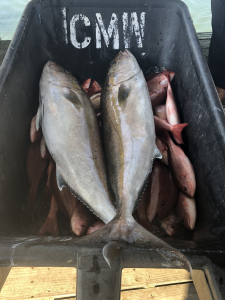 Amberjack, or AJ's as they are often referred to, can get as big as six feet, although most are around three to four feet in length. The minimum size to keep an AJ is 34", and the bag limit is one in the Gulf of Mexico. If you find a school of these large fish, expect just a couple of casts to wear you out. We recommend booking a minimum of 6 hours for the best chance to catch them!
We hope that you and your family are healthy and can visit us at the Marina very soon! We have missed all of our guests and can't wait to see you now that summer is here!
Chris