CARIBE MARINA FISHING
Nestled just east of Perdido Pass and minutes from the Gulf of Mexico, Caribe Marina has one of the best locations for fishing on the Gulf Coast. We offer both inshore and offshore fishing trips that can be booked both privately, or on a shared trip with other people if you prefer. Either choice you make, you can rest assured that booking your fishing trip through Caribe Marina is going to provide you with the catch of a lifetime!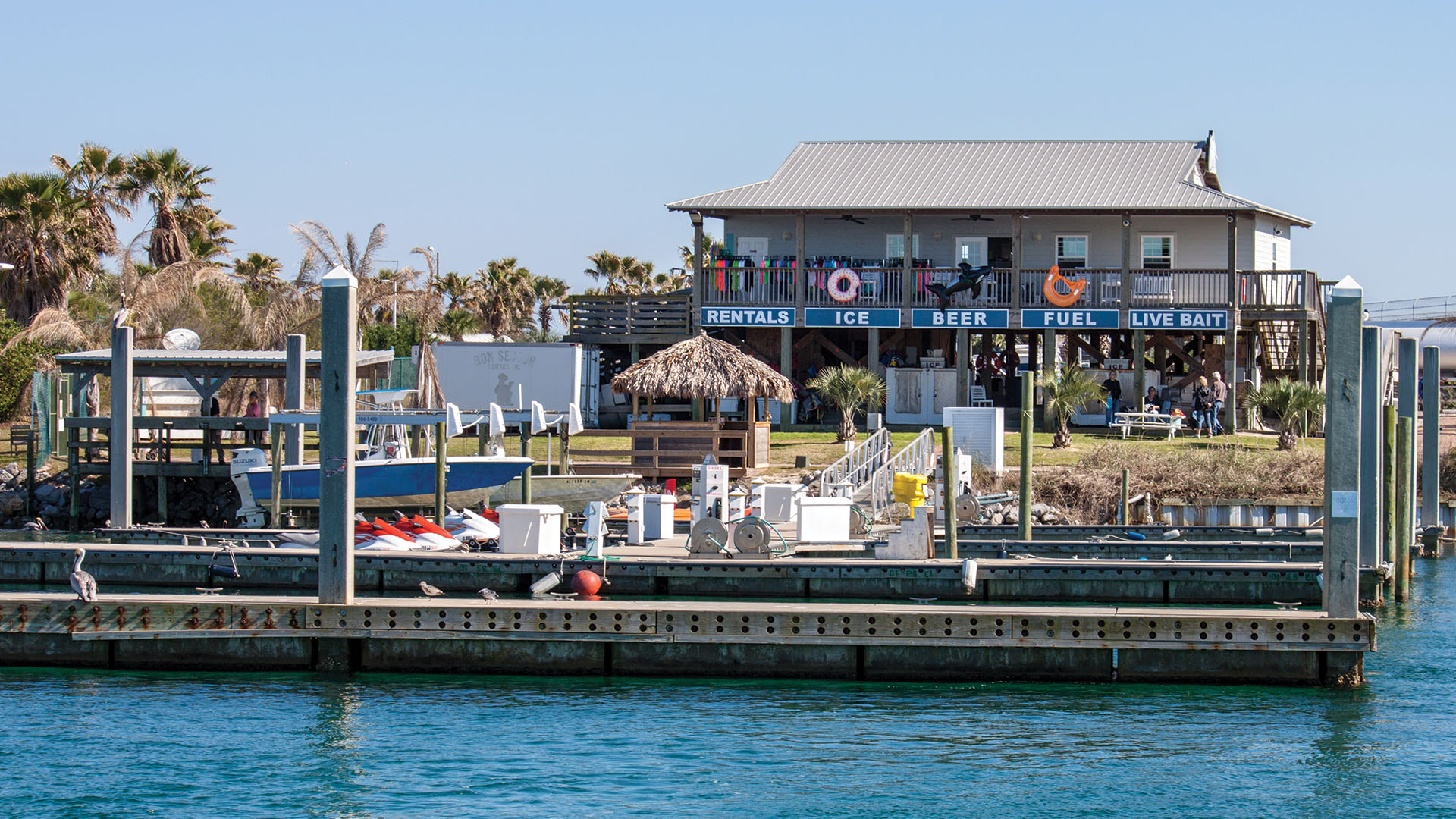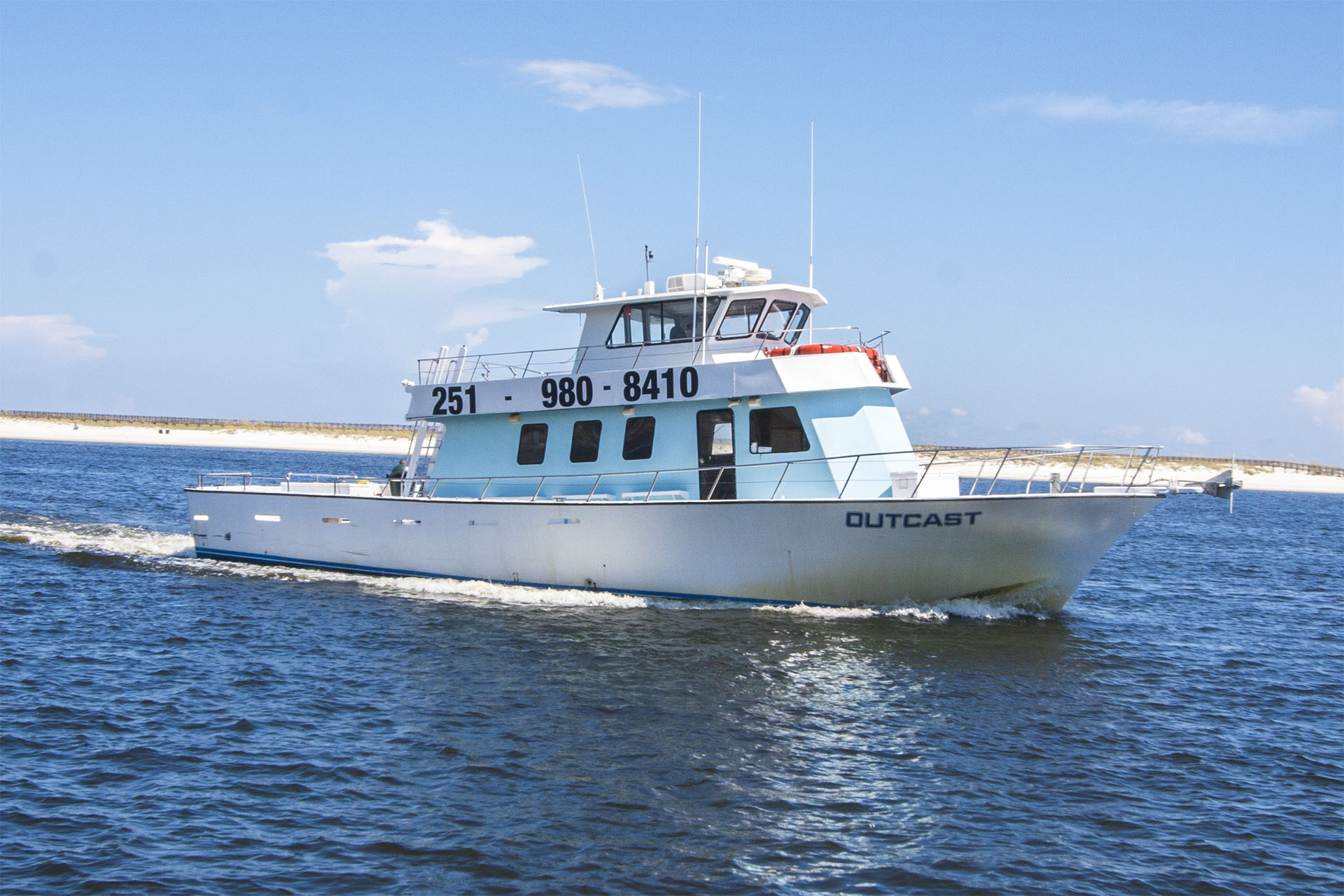 MULTI-PASSENGER FISHING
Our fleet is held to the highest standard. We offer excellence from our captains – both in fishing ability and their aptitude for providing a memorable experience. We offer private charters, shared expense deep sea fishing charters, inshore fishing, overnight charters and a party boat that is operated by one of the most reputable captains in the area.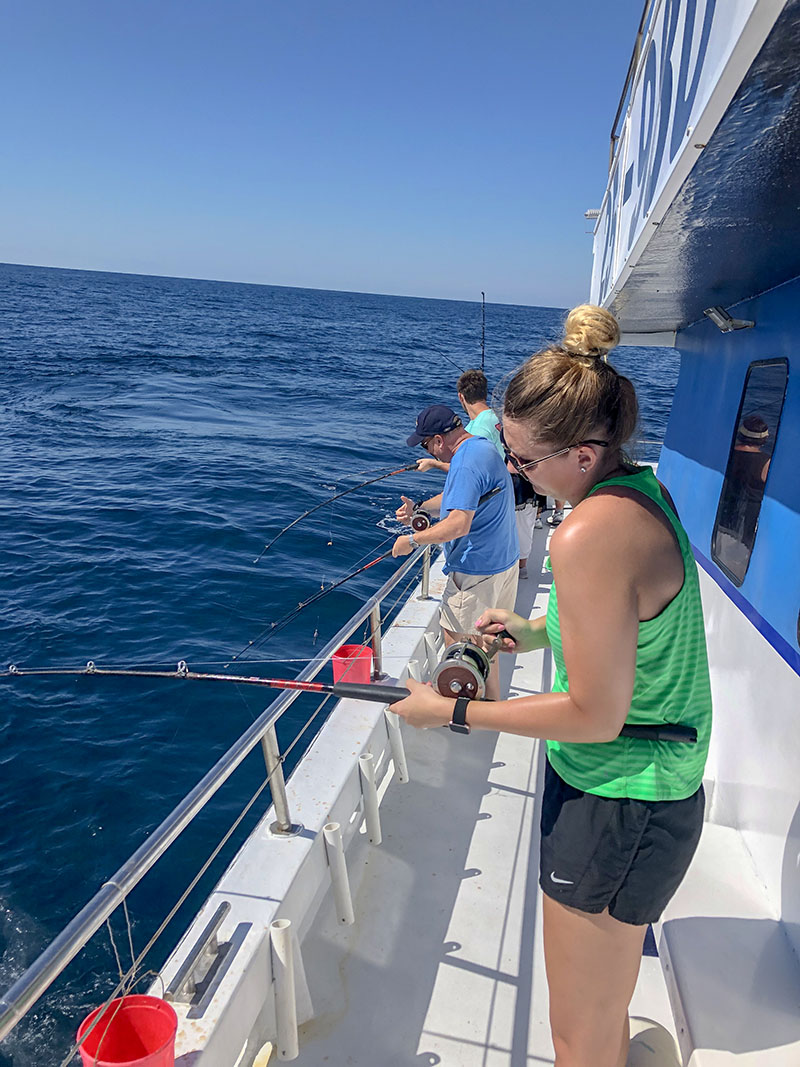 Offshore Fishing
Offshore fishing is comprised of two different styles, deep sea and near shore. While both trips deliver lots of action, the types of fish can vary greatly between the two. Near shore trips typically take place within 9 miles of the beach. The most common species of fish include triggerfish, snapper and cobia. Length of trips can vary, but most last between 4 and 6 hours. With shallower water closer to shore, fewer of these fish will meet the size requirements to bring back to the dock, but a near shore trip can serve as a more affordable option than a deep sea fishing trip.
Deep sea fishing is more common in the Gulf of Mexico, with the most popular trip lasting 6 hours, including travel time. However to truly take advantage of a memorable fishing experience, we recommend choosing an 8, 10, or even 12 hour trip. A slightly longer boat ride will target reefs and structures 12 to 50+ miles offshore and open up many new species of fish including grouper, red snapper, amberjack, tuna, and golden tile fish just to name a few. These trips are ideal for bringing home lots of meat, but be sure to check with our fishing experts to verify what species of fish are currently in season!
The following captains can be instantly booked using our simple online calendar! Pick your captain and soon you'll be yelling "Fish on!"
CHOOSE YOUR OFFSHORE CAPTAIN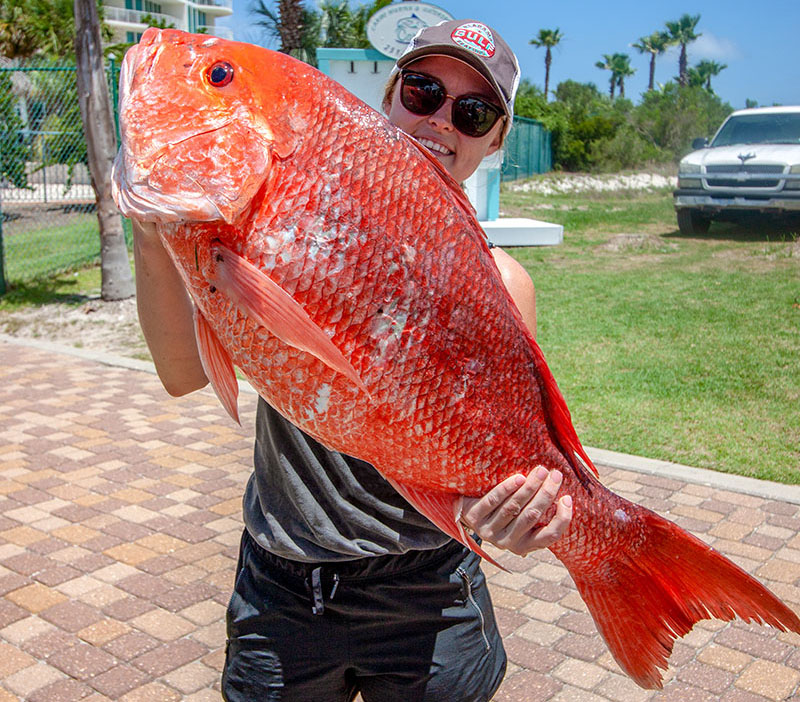 Inshore Fishing
If the thought of heading far from shore makes your pulse quicken, but you still have the urge to catch fish, an inshore fishing trip can be the perfect diagnosis. Trips are 4 hours in length, and can accommodate 1-6 people. Always in sight of land, these trips target reefs, grass flats and structures such as bridge and dock pilings to catch some of the most desirable fish on the Gulf Coast. These species include red fish, flounder, pompano, black drum, trout and black snapper!
Our captains are the best in the business! Browse the following captains and select an inshore fishing trip that you won't forget!
CHOOSE YOUR INSHORE CAPTAIN