Caribe Marina Rentals in Orange Beach, AL
Here at Caribe Marina, FUN is the word of the day! For those looking to have fun while on your vacation to the Gulf Coast, look no further than Caribe Marina! Caribe Marina is home to many different types of rental options, including pontoon boats with and without slides, jet skis, and one and two person kayaks. All of our rentals contain the appropriate safety equipment provided at no extra cost, and our easy booking process and safety talk will have you experiencing fun on the water in no time! Our friendly staff places a premium on the customer experience to ensure that everyone in your group has a memorable experience!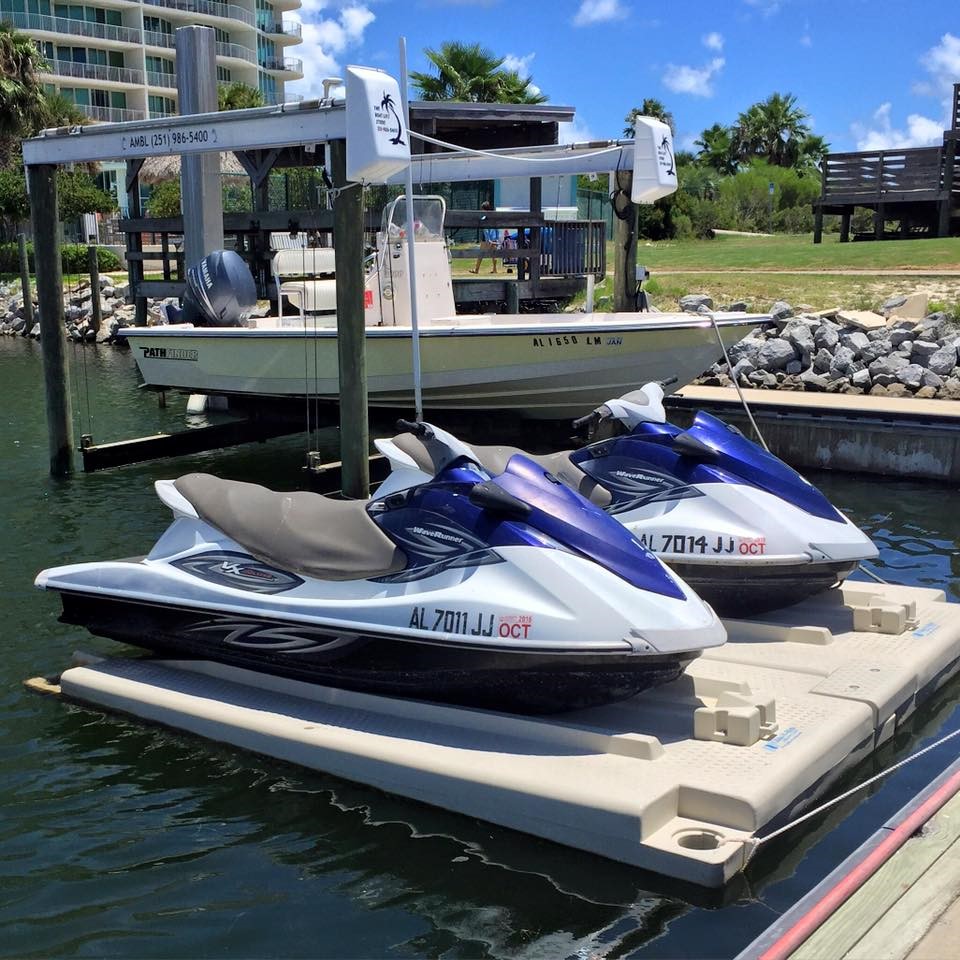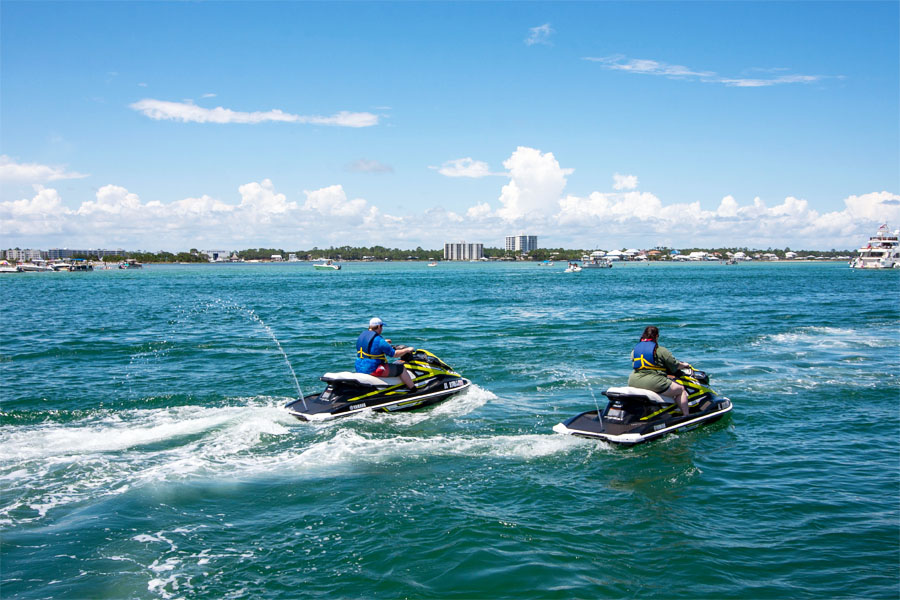 Jet Skis
If speed is your thing, look no further than Caribe Marina's jet skis! These Yamaha jet skis are capable of powering you through the waves as you explore the intercoastal waterway at speeds up to 50 MPH! These jet skis hold up to 2 people and are guaranteed to get your adrenaline pumping! As part of your rental we will provide all safety equipment including life jackets at no extra charge. Caribe Marina is perfectly located in Orange Beach to allow for one of the shortest distances to travel to exit the no wake area to get you riding fast quickly! What are you waiting for? Book your jet skis today!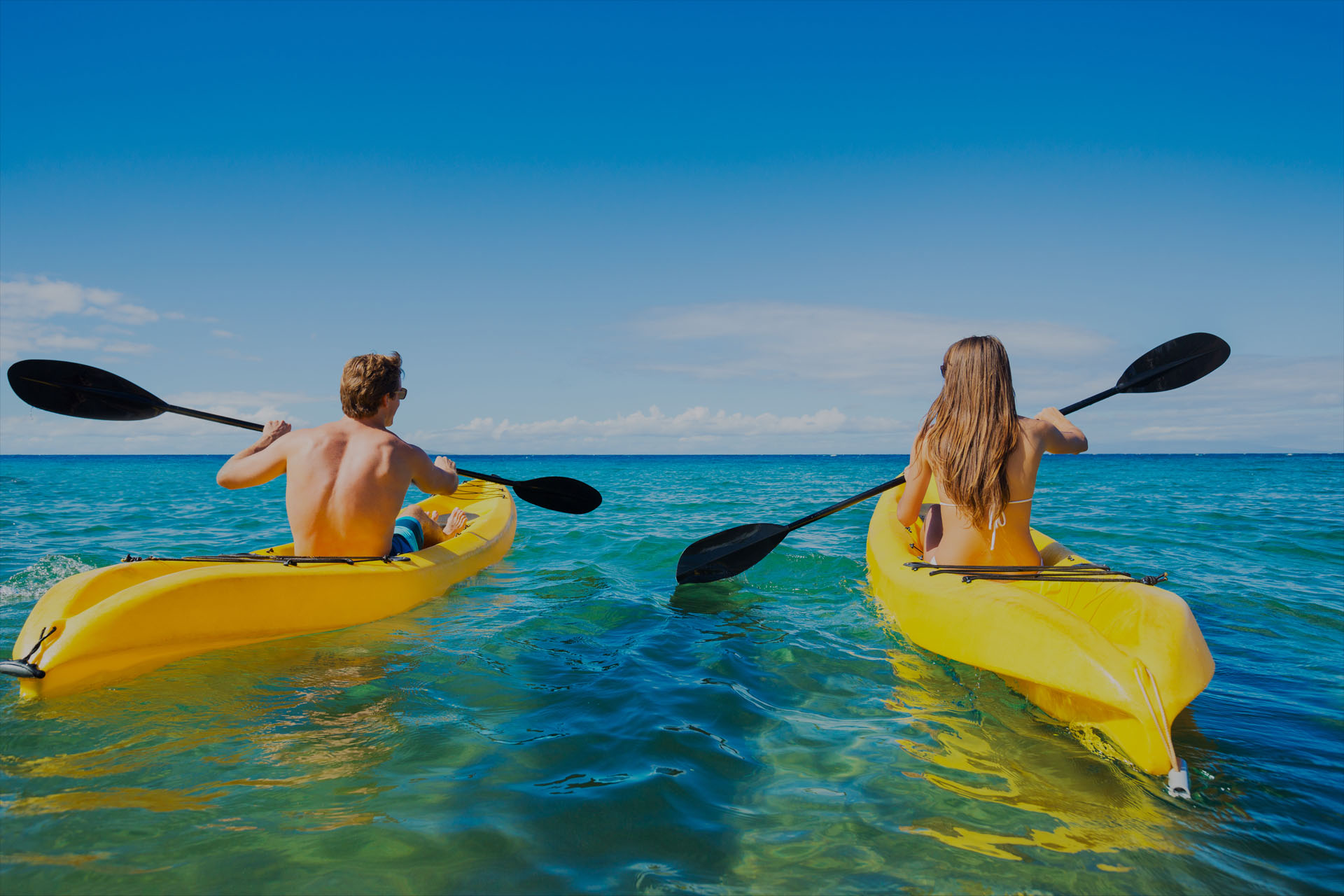 Kayaks
Fewer things are more peaceful than an early morning paddling session around the islands and the best place to launch from is Caribe Marina. Whether it is a single person kayak rental to reconnect with nature, or an exercise session with a buddy on a two person tandem kayak, Nothing gets you as close to the wildlife of Orange Beach and Gulf Shores as kayaks. Perdido Pass contains multiple areas designated as no motor zones that are perfect for kayakers to explore. Be ready to encounter everything from bald eagles soaring across the sky to dolphins swimming lazily in the crystal clear emerald waters on your adventure. Affordable, with all safety equipment provided for you, Kayaking is truly an experience you won't forget.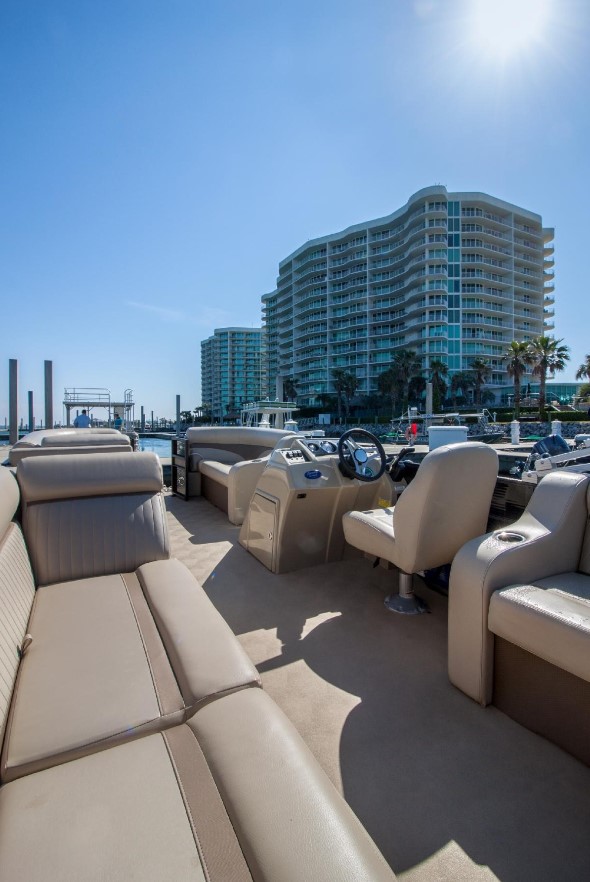 Pontoon Boats
For a group of friends or family, few experiences can match the enjoyment of a pontoon boat rental. Whether you are looking to soak up some rays, visit popular Robinson Island, or check out some of the finest cuisine in the nicest restaurants on the water, we have the perfect boat for you. Our standard pontoons hold up to 12 people and include bimini tops for shade, bluetooth speakers for tunes, and anchors to spend your day relaxing on the sand bar. For the adventurous, we also have pontoons that have water slides! These boats have a fixed upper deck perfect for either laying out in the sun, or launching into the water using the fun water slide. We also provide optional floating water pads for relaxing in the water, and coolers filled with ice and your favorite drinks for an additional charge. Life Jackets are provided for everyone and the only thing you need to bring is your sense of adventure!