SPEND YOUR SUMMER WITH CARIBE MARINA
Venture to a peaceful island. Explore a variety of coves. Discover the native marine-life. At Caribe Marina, we boast an array of laid-back to action-packed adventures. We offer jet skis, pontoon boats, dolphin tours, deep sea and inshore fishing, and more. Looking for adventure? We've got you covered.
LIVE BAIT. LOW GAS PRICES.
CARIBE CRUISER
Climb aboard the Caribe Cruiser and explore Perdido Pass. Watch dolphins jump and play on our 51 ft. covered pontoon boat and discover the local waters as Captain Steve guides you and your group with fun facts about the area.
JET SKIS, KAYAKS, AND MORE.
PONTOON BOAT RENTALS
Rent a pontoon boat and spend the day on the water. Our boats range from 20' to 26' and are available for half and full day rentals. Want a little extra fun? Check out our pontoon slide boats!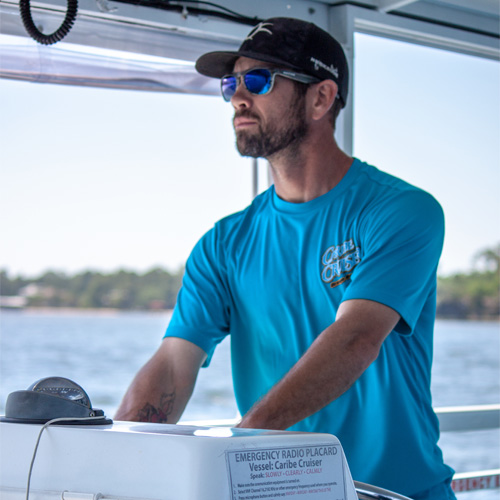 Stephen Crews
Caribe Cruiser
Stephen and his family moved to the Gulf Coast in 2014. He fished for sharks commercially before earning his captain's license in 2016. Since then, Stephen has captained inshore and offshore fishing vessels, ran jet ski tours, and shuttled parasailing. He joined our marina team in 2017 as the Captain of the Caribe Cruiser.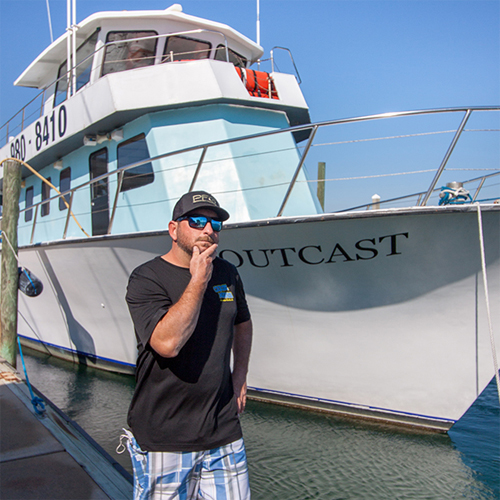 Seth Hartleroad
The Outcast
Seth grew up in Pensacola, FL and began his career working on fishing boats in 1992. He became a captain in 2008 with a 6-pack license and upgraded to a 100-ton master in 2012. Seth has been married to his wife, Amanda, for over 10 years. They have two boys, 11-year-old Seth David and 5-year-old Eli Michael.
Stay up to date with events at Caribe Marina and the local area.