MARCH NEWSLETTER
SPRING IS IN THE AIR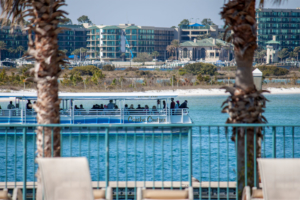 March is here, and with that, comes the official start to a new season! The last few winter guests are heading back up north this month, and school spring breaks are bringing families down that are looking to escape the deep grasp of winter. With a still decreased humidity, daytime temperatures will start to climb back up to the mid-70's, making for beautiful days and crisp evenings. This is one of our favorite times of the year to hit the beach!
One of the best adventures you will experience in the Orange Beach area is renting a jet ski. Cruising the bay area and intercoastal waterway leads to freedom on the water that must be experienced to appreciate! With miles and miles to explore, you certainly won't be bored on these speed machines. From isolated coves to open water, everyone enjoys a day on a jet ski.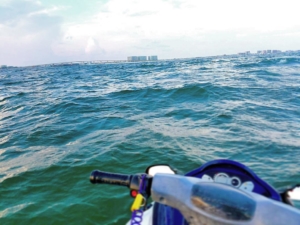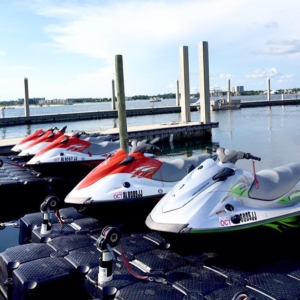 Unfortunately, not all jet ski and jet ski rental companies are created equal. Some companies will use older, sub-standard equipment, which can be slow or even worse, unreliable. That is why at Caribe Marina, we work hard to properly maintain, and consistently replenish our jet skis. As a matter of fact, the majority of the jet ski fleet you will find at Caribe Marina are less than one year old!
While copious amounts of fun, jet skis are powerful machines that should always be treated with respect. With the ability to exceed 50 MPH, care in operation should always be at the forefront of the renter's mind. Some basic rules to abide by: guests must be a minimum age of 21 years old to rent and 18 years old to drive. Children are allowed to ride; however, all kids must be seated behind their parents on the jet ski. Life jackets are not only provided but required.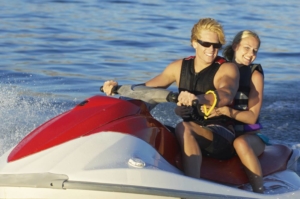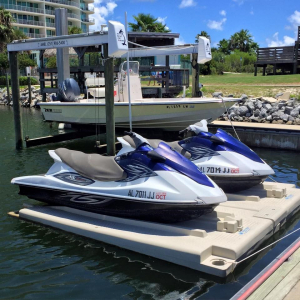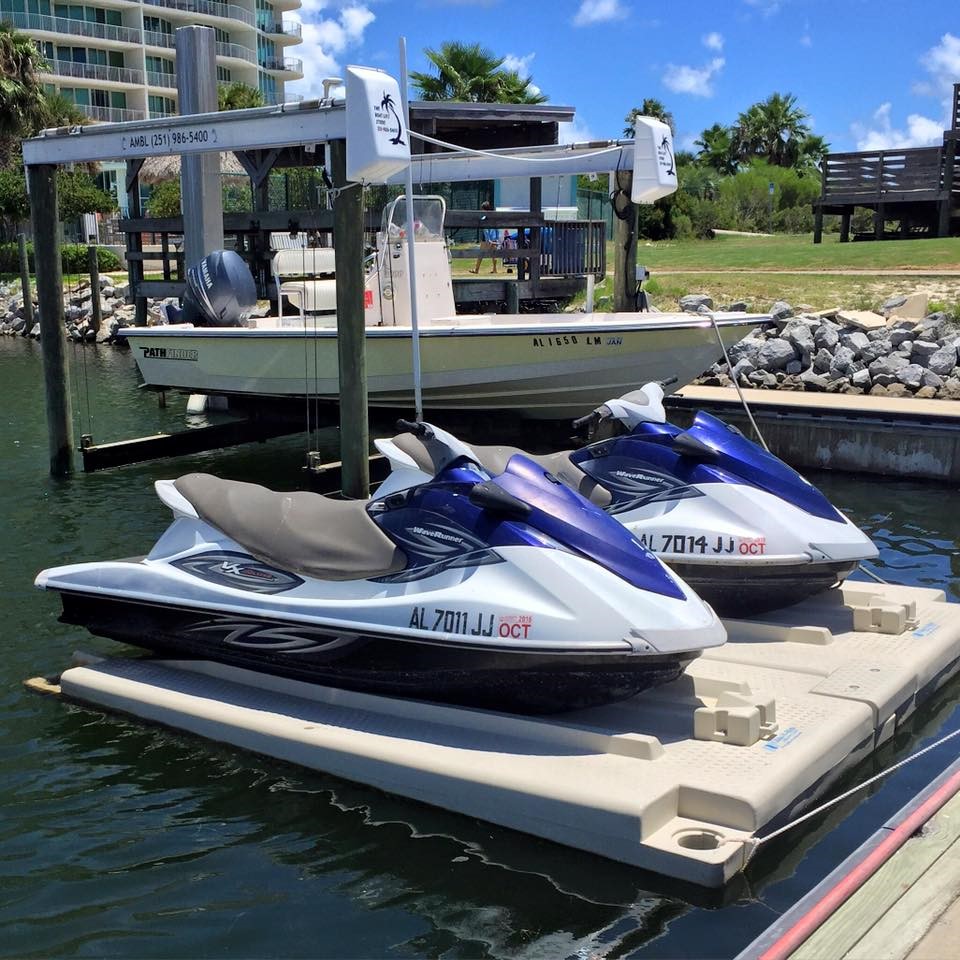 March is jet ski month at Caribe Marina, and as a result, we will be offering a special newsletter discount of 20% off if you mention the code Marchski. With that discount, there is no reason not to enjoy the thrill!
PUT YOUR HANDS ON THE TRIGGER
On the Gulf Coast, March is a special month in the fishing community. March signifies the start of Triggerfish season. From March through May, or until quotas are met, these great fish can be harvested in federal waters. They are commonly 14-17 inches in length, but triggerfish can reach up to 30 inches. Larger ones have earned the nickname "trashcans" as they resemble the size, shape, and color of a trashcan lid.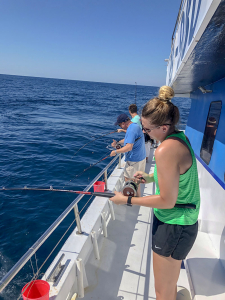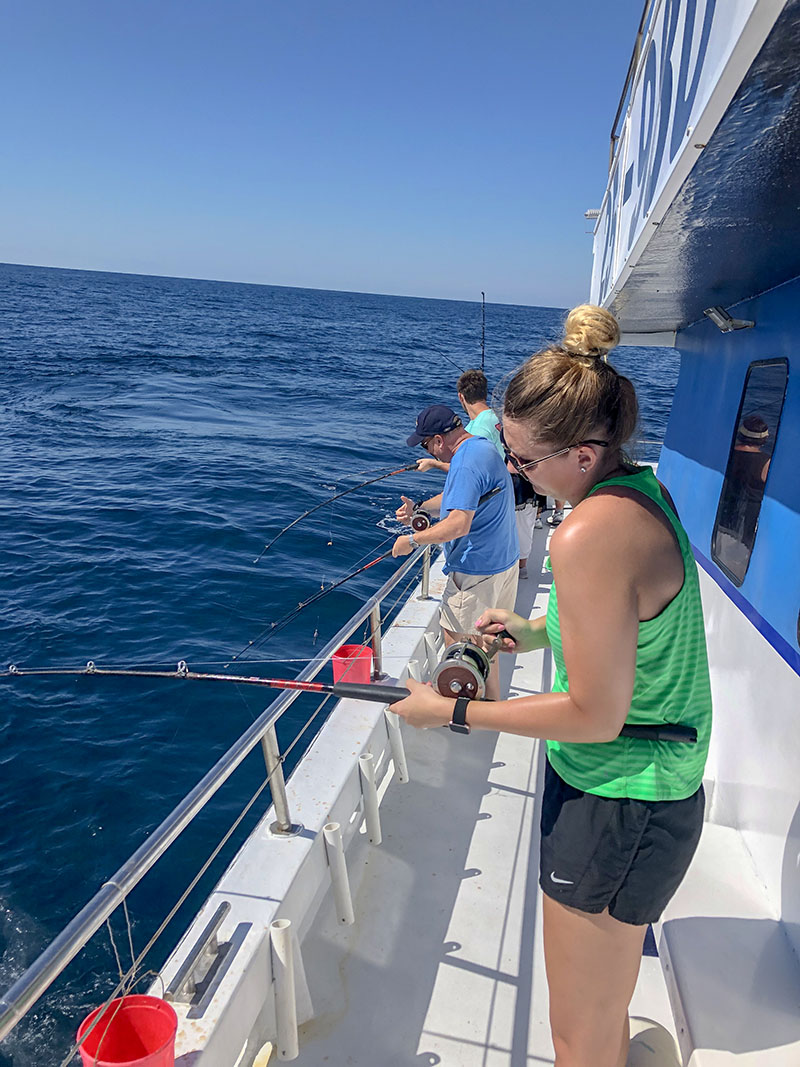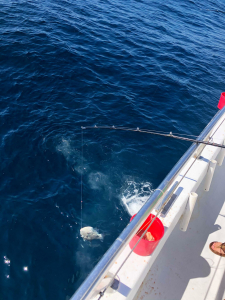 Triggerfish are typically bottom dwellers, where they feast on crustaceans such as sea urchins and crabs. This shellfish diet is one reason why triggerfish meat is some of the tastiest seafood you can find on the Gulf Coast. A firm, white meat hides behind a tough exterior that can be a challenge for even the most avid fisherman to clean. The bag limit for triggerfish is 1 per person with a 15" minimum. We have found that many of the ones that are being brought back to our dock are close to 20".
With the return of our multi-passenger fishing boat "Outcast" in March, you can find yourself on a boat for as little as $94 per person for a 6-hour trip, the minimum length to target this fun species. A trip in the 8 to 10-hour range will add additional species such as grouper, golden tile, and barrel fish.
Whether you are an experienced angler or a fishing novice, Caribe Marina can ensure you have a fishing trip that will provide you with fisherman tales for years to come!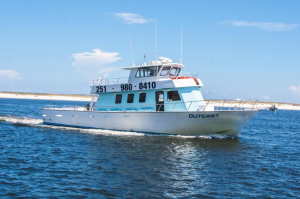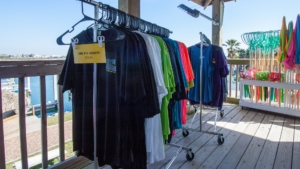 As Caribe Marina prepares for the 2020 season, March begins our unveiling of brand new items for the year. If you are looking for the latest in YETI, COSTA, or PELAGIC, now is the time to swing by the store to pick up your favorite styles and colors. In addition, we offer Caribe Marina branded shirts, hats, hoodies, and shorts to represent your favorite marina on the water!
Don't forget to swing by our dock store for any last-minute items like food, beverages, and sunscreen to ensure your day at the beach or on the water is enjoyable! See you soon!