Due to the global pandemic, we will not be running the Mermaid Cruise in 2021. We are optimistic that the cruise will return in 2022.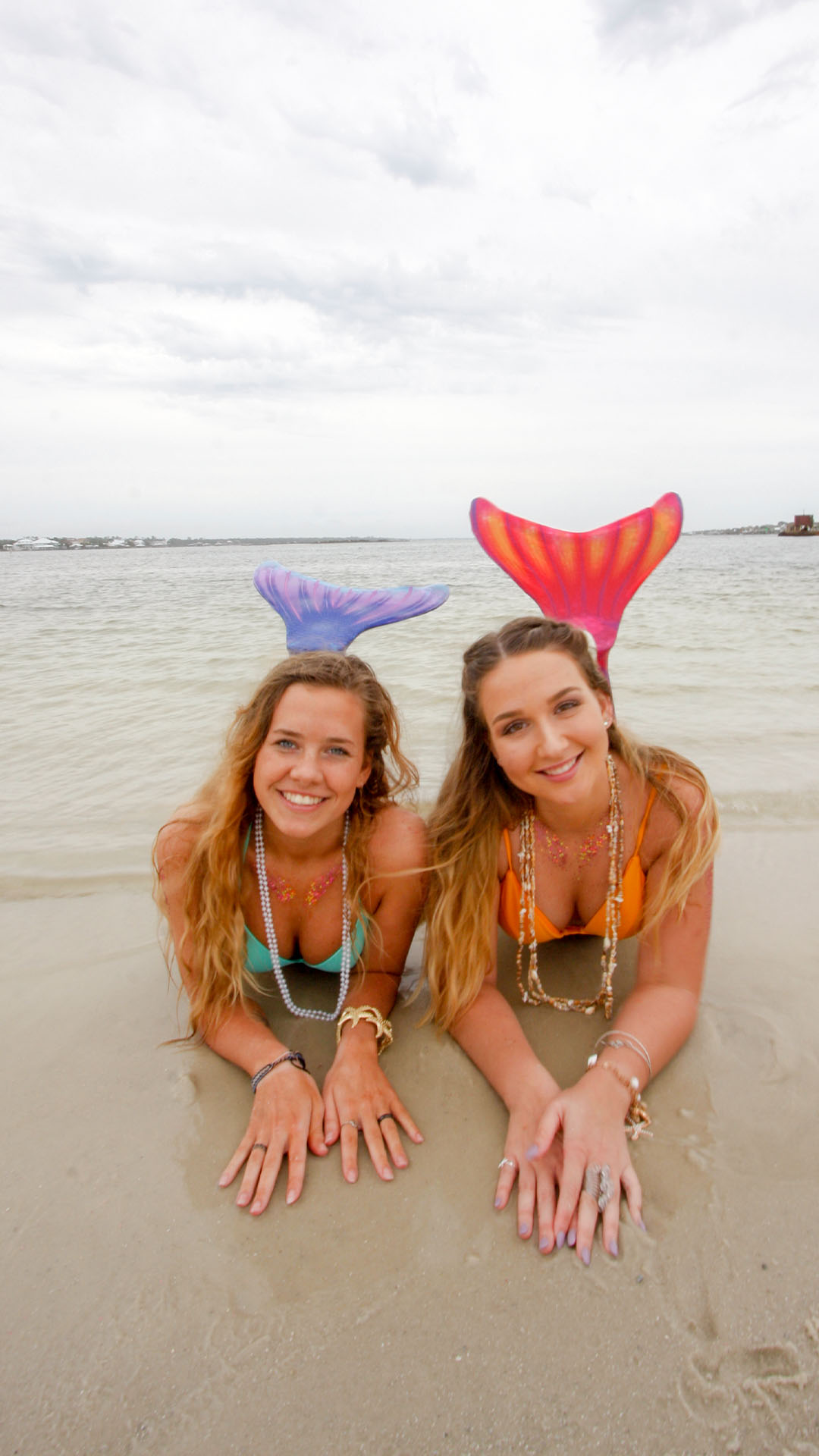 MEET THE GULF COAST MERMAIDS
Welcome to Mermaid Cove! The Mermaids of Gulf Islands have graced us with their presence.  They have heard tales, of our magical sea shells. Can you help them find some?
Come enjoy the bay on this fantastic 50ft. covered pontoon boat. Relax on the comfortable bench seating with tables and cup holders. Stay out of the sun while viewing the local aqua-life and natural settings. The Caribe Cruiser is the perfect size for the family, group or a couple. The cruiser even has a front gang plank for island landings when needed.
Weather permitting, their will be an opportunity to disembark the boat and take photos, swim, and interact with our mermaids. This would require you to get wet. Please dress accordingly!
The staff of the Caribe Cruiser are professional and courteous. They have the maritime and local knowledge to make your trip memorable. We welcome our guests to ask questions or just take in the scenery.
Caribe Cruiser is docked by Cobalt Restaurant and Caribe Resort. Feel free to visit the restaurant or dock store before departing, in case there is anything you need for your trip. You are more than welcome to bring food and beverage aboard. Please keep in mind that it is the Captain's discretion whom can board, for the safety of all passengers.